Delicious Food
1.Roujiamo
Xi'an meat burger (roujiamo) – Roujiamo is the city's favorite burger. A delicious roujiamo is composed of two key elements – juicy shredded braised pork and a crispy baked bread.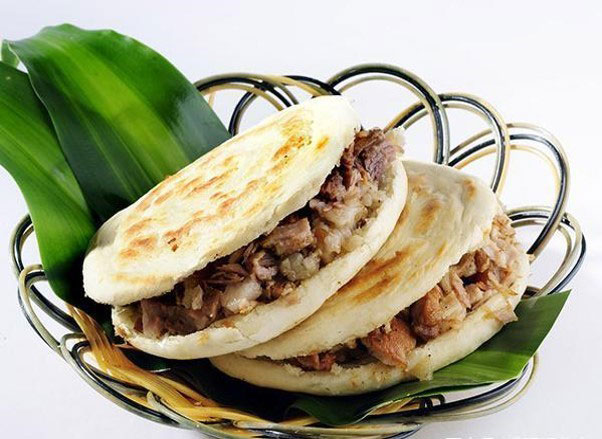 2.Yangrou Paomo
Flatbread in mutton soup (yangrou paomo) – Yangrou paomo is the most iconic dish in the Xi'an foodscape. The ritual before eating a paomo – tearing the bread into small pieces yourself before letting the chef turn it into a stew– is as enjoyable as the dish itself.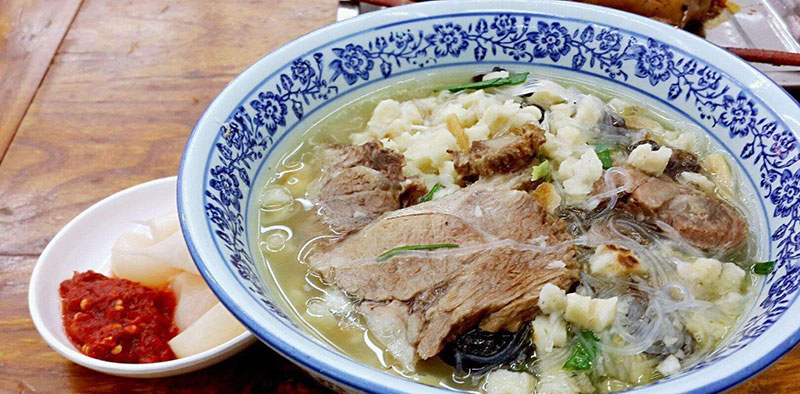 3.Biangbiang noodles
Biangbiang noodles – commonly described as resembling a belt, biangbiang noodles are wide, thick and long. One string of noodles can easily fill you up.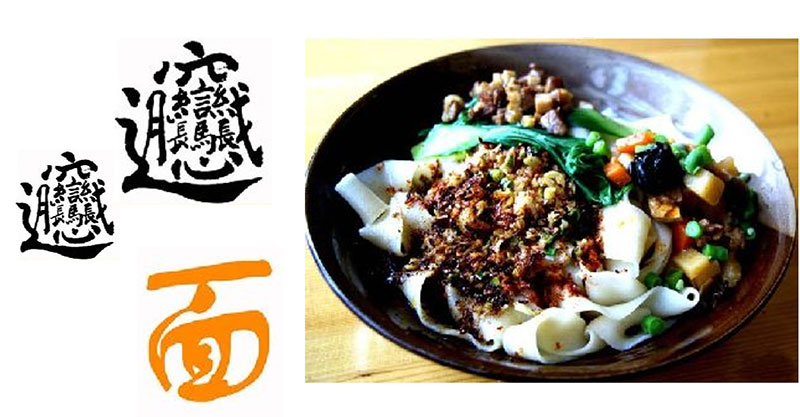 4.Liangpi
Cold noodles (liangpi) – Rice noodles are cooked, cooled and thinly sliced. The noodles are often served in a sauce made of chili oil, pepper powder, vinegar and diced garlic. Then it's garnished with bean sprouts and slicedcucumber.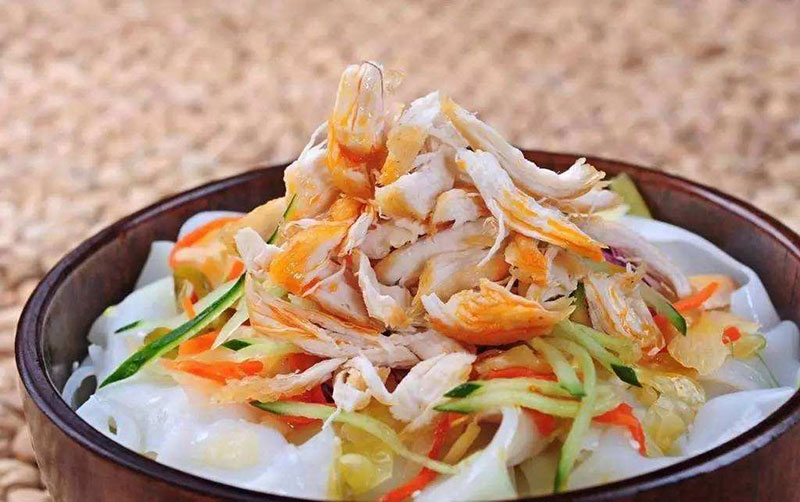 5.Suantangshuijiao
Hot and sour soup dumpling (suantang shuijiao) – Who can resist a bowl of dumplings swimming in hot and sour soup with sesame seeds, minced leek and cilantro? Suantang shuijiao is flavorful and refreshing with a lingering (and pleasant) aftertaste.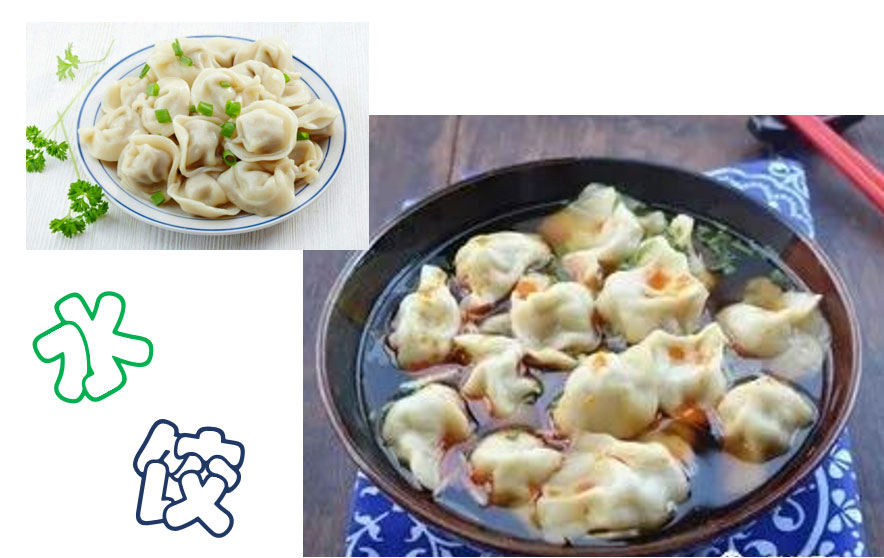 6.Tangbao
Soup dumpling (tangbao) – Shanghai's xiaolongbao? Wrong. It is Xi'an's own version of soup dumplings. Instead of pork, tangbao in Xi'an is mutton meat and soup packed into a paper-thin wrapper.